Board-Certified Orthopedic Spine Surgery Specialist Joins Healthpointe Team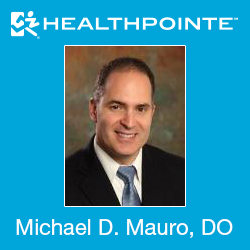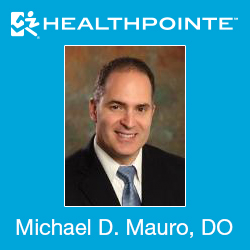 Healthpointe is proud to announce the newest addition to their team of renowned medical providers: Dr. Michael D. Mauro, D.O. He will be Healthpointe's Orthopedic Spine Surgery Specialist, practicing at locations in La Mirada, Anaheim, Garden Grove, Long Beach, Colton, and Corona. On the topic of the new doctor joining their team, Dr. Ismael Silva, the medical director at Healthpointe, had this to say, "We are pleased to welcome the esteemed Dr. Michael Mauro. I'm positive he'll be an invaluable asset to our team of professionals."
As a board-certified spine surgery specialist, Dr. Mauro specializes in general orthopedic disorders as well as cervical, thoracic, and lumbar spinal disorders. He is fully trained and able to perform specialized services including, but not limited to, foraminotomy, kyphoplasty, laminectomy, lumbar laminectomy, lumbar spine fusion, spinal fusion surgery, cervical decompression, cervical fusion, and lumbar spinal injections.
The conditions he's treated include back and neck sprains and injuries, degenerative spine disease, herniated discs, lower back pain, Scoliosis, spinal disc diseases, spinal stenosis, spine deformities, and Spondylosis. He offers a wide variety of both non-surgical and surgical treatment options for patients with musculoskeletal pain.
Dr. Mauro received his Bachelor of Science in Physical Therapy from Daemon College in New York and his Doctorate of Osteopathic Medicine from Kirksville College of Osteopathic Medicine in Missouri. He interned and completed his residency at Grandview Hospital and Medical Center in Ohio and received his Orthopaedic Spine Surgery Fellowship at Johns Hopkins Hospital in Maryland. His professional memberships include the American Academy of Orthopedic Surgery, the American Osteopathic Academy of Orthopedics, and the American Osteopathic Association.
As an orthopedic surgeon, Dr. Mauro has been previously associated with the Carilion Clinic New River Valley and RSZ Orthopaedics. Before he earned his doctorate, he also served as a registered physical therapist with Jackson County Memorial Hospital. In addition to his work with patients, Dr. Mauro has also been associated as an assistant professor in the Department of Surgery; Division of Orthopedic Surgery: Virginia College of Osteopathic Medicine. Furthermore, Dr. Mauro has been a part of Carilion NRV's Surgical Services Operations Committee.
Dr. Mauro has lectured nationally on a variety of orthopedic and spinal disorders. His research in Minimizing the Risk of Retropharyngeal Hematoma after Anterior Cervical Spine Injury and Screw Removal Complications with Locked Plating has been presented in The Internet Journal of Surgery, at Grandview Hospital and Medical Center, and at The University of Dayton Research Institute, respectively.
Having won the Best Bedside Manner Award 2016 at Our Health Roanoke and New River Valley, the Compassionate Doctor Award on PatientsChoice.org, and the Patient's Choice Award 2012 on PatientsChoice.org, Healthpointe knows his patients will appreciate his company and kindness. Dr. Mauro feels that it is very important for patients to be actively involved in their care. He makes sure patients understand the importance of the evaluation and diagnostic processes needed to identify the source of their pain. He then takes the extra time to double-check that his patients understand the potential benefits, alternatives, and possible risks of all treatment options.
For more information about Healthpointe's spine specialists and the services provided, please schedule an appointment by calling (888)824-5580  or click here.