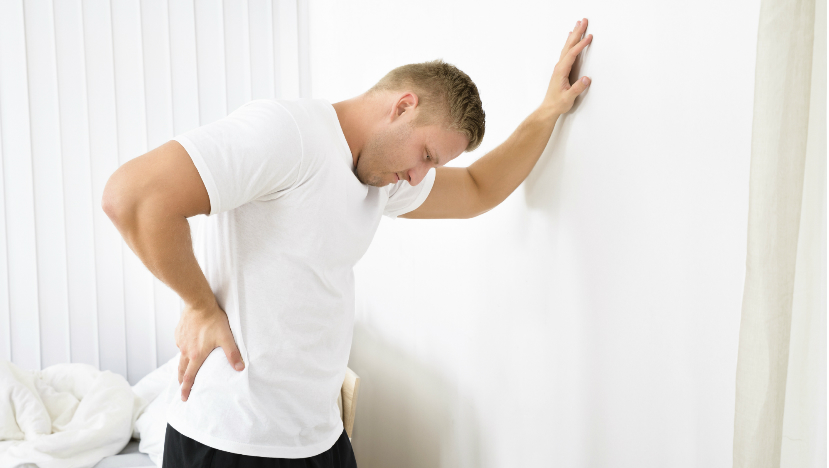 Flexor Strains
The hip flexor is a muscle group which controls the upward movement of the leg (toward the body). Flexor strains are the result of weakened or torn flexor muscles. Common symptoms include pain in the hip, difficult with walking, and swelling in the thigh.
If you suffer a flexor strain, talk with a doctor to determine the treatment best for you. He or she may recommend rest, ice, compression, or more aggressive modalities.

---
Causes
A flexor strain are commonly caused by extreme stress or pressure to the hips, or when the hip undergoes traumatic injuries in sports. The flexor muscles can tear and weaken due to rigorous activity, but also as a result of age. Over time, the tissues surrounding the hip joint lose mass and accumulate micro-tears, which can cause the flexor to overcompensate. To keep muscles limber and strong, exercise the flexors regularly, and maintain a vitamin-rich diet.

---
Symptoms
Most commonly, patients with a flexor strain will appear to have painful sensations at the front of their hip. Symptoms also include pressure, weakness, stiffness, and difficult walking, rotating the hip, squatting, and kneeling.
If the strain is severe, the patient may experience extreme spasms, swelling, redness, or bruising. Because the flexor is responsible for the movement of the thigh, pain with moving the thigh toward the body can also present.

---
Treatments
Before a doctor can treat your pain, it must be first diagnosed. To diagnose a flexor strain, you doctor will perform a physical examination with a series of tests to determine the scale of pain and range of motion. An MRI can also help to identify torn muscles.
Once a strain is diagnosed, rest, ice, compression, and elevation are critical for reducing swelling and irritation. Talk with your doctor to determine whether more aggressive options, such as physical therapy, epidural injections, and NSAIDs for swelling, are best for you.

---
Healthpointe has top-of-the-line physicians and hip specialists who are trained to provide treatment for flexor strains, and the associated symptoms. Come to Healthpointe!

---
Flexor Strains Treatment in Orange County, San Bernardino County, Riverside County and Los Angeles County:
---
Contact Healthpointe Today!
HEALTHPOINTE offers comprehensive evaluations and treatments for all your orthopedic and related needs. To talk to one of our doctors, please schedule an appointment today!