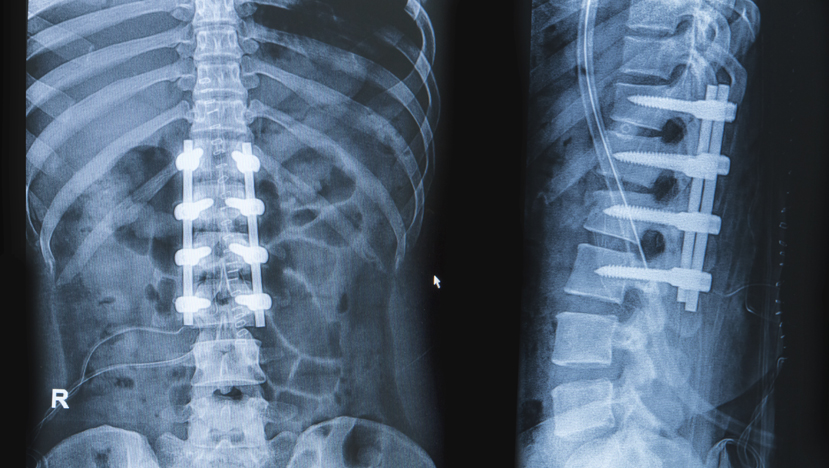 Spinal Fusion Surgery
Patients who undergo spinal fusion surgery are put to sleep using general anesthesia. The procedure lasts roughly four hours, but this can change depending on how many vertebrae are affected.
The position of the patient on the operating table depends on the location of the affected vertebrae. No matter which level of the spine is affected (cervical, thoracic, or lumbar), the procedure may be performed from the front only, from the back only, or from both the front and back, depending upon each patient's unique condition.
The surgeon will likely choose to use a combination of the patient's own bone along with bone substitutes for fusion. The patient's bone may be harvested from areas already exposed in the surgery (known as local bone grafts) or from other areas (such as the pelvic bone) through a separate incision. In addition to instrumentation (screws and rods), the surgeon may use certain implants made from surgical plastics, ceramics, or metals such as titanium.
The bone grafts, instrumentation, and implants are placed in very specific areas of the spine that ultimately result in complete bone fusion of the affected segments. This ultimately prevents motion, instability, and therefore, pain.
---
Spinal Fusion Surgery in Orange County County, San Bernardino County, Riverside County and Los Angeles County:
---
Contact Healthpointe Today!
Healthpointe offers comprehensive evaluations and treatments for all your neurosurgical and related needs. To talk to one of our doctors, please schedule an appointment today!