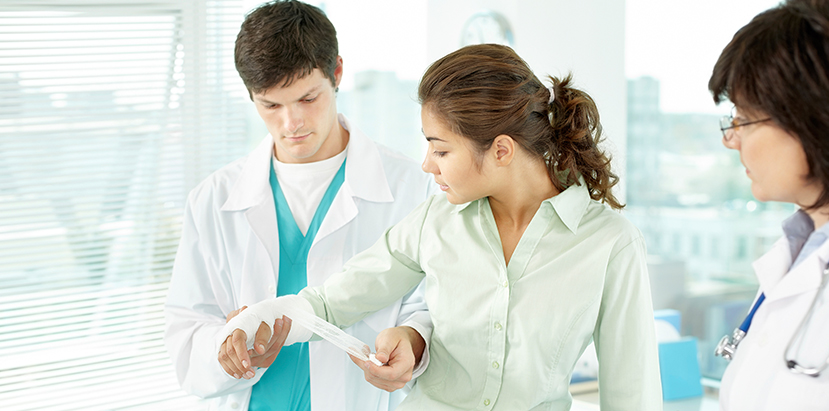 Injury and Illness Treatment
Getting injured or sick on the job isn't pleasant; luckily, Healthpointe is comprised of highly trained doctors that can diagnose and provide treatment for workers hurt on the job.
Our physicians are highly skilled, fellowship-trained surgeons, whose subspecialties include disorders of the: neck, spine, shoulder, elbow, hand, hip, knee, ankle, and foot.
Besides our great orthopedic doctors, we have specialists in neurology, psychology, physical therapy, general surgery, vascular surgery, cardiology, internal medicine, family practice and cosmetic surgery.
---
Our Doctors are Trained to Handle Worker's Compensation Cases
Healthpointe physicians are specifically trained to handle worker's compensation cases. We have Qualified Medical Examiners (Q.M.E.) evaluating med-legal cases and generating credible reports with a 24-hour turnaround. We are dedicated to case management, and open employer/doctor communication.
As with our orthopedic services, all occupational treatment is monitored through our quality assurance command center. Centralized in our corporate office, this comprehensive program focuses on providing our employers with excellent service in administrative injury management. With quality assurance professionals at each clinic, we monitor every aspect of the office visit, assuring that each company protocol is followed precisely, and that both employee and employer receive efficient and professional attention.
Our physicians and staff recognize that you have certain expectations of your medial provider. By giving caring and progressive treatment to each patient, keeping costs to a minimum, and facilitating the administrative aspects of the worker's compensation system, Healthpointe is focused on you.
---
Contact Healthpointe Today!
HEALTHPOINTE offers comprehensive evaluations and treatments for all your occupational medicine and related needs. To talk to one of our doctors, please schedule an appointment today!