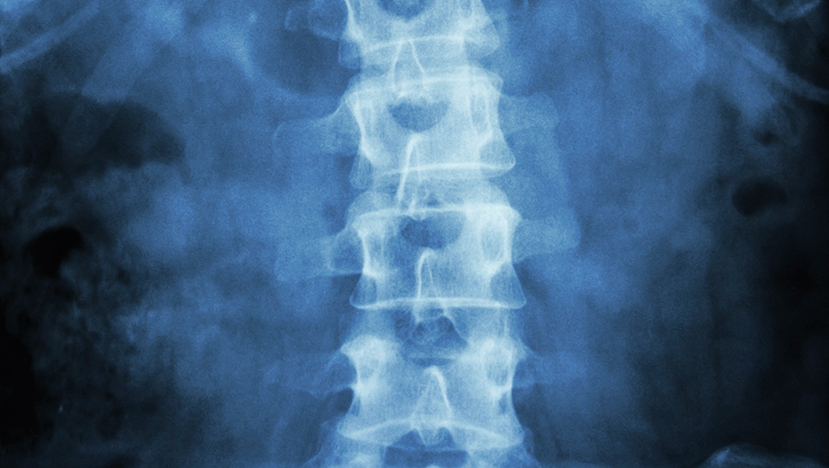 What is a Spinal Disc Replacement Surgery?
Spinal disc replacement, also known as total disc replacement, is a procedure done as an alternative to spinal fusion surgery.
Whereas fusion permanently immobilizes a spinal segment, spinal disc replacement is considered to be "motion preserving," since there is no fusion involved.
The procedure is done by replacing the deteriorating spinal disc with a prosthetic disc piece. This prosthetic disc is usually made out of plastic, ceramic, or metal, or a combination of these.
Patients who are candidates for disc replacement surgery must be carefully selected. Current available artificial implants are FDA approved for use in a single painful disc level, and not all levels are approved (for example, the Prodisc-L™ from DePuy Syntheses is only approved from Lumbar 3 to Sacral 1).
Multilevel total disc replacement and disc replacement with prior spinal fusion can be done, but these are currently considered off-label uses, and are not FDA approved. Patients must have good bone quality (no osteoporosis, infection, or malignancy) to be candidates for total disc replacement, and cannot have pre-existing spinal instability in the form of subluxation (e.g. spondylolisthesis) or abnormal curvature of the spine (e.g. scoliosis).
---
How Spinal Disc Replacement is Performed
Spinal disc replacement is performed under general anesthesia, and takes several hours to perform depending on the extent of the surgery. The steps surgeons take to perform the surgery depend on whether the affected discs are in the lumbar, thoracic, or cervical part of the spine.
However, the basic approach is identical to other forms of disc surgery.
The procedure is most commonly performed from the front of the patient's body – either through the neck, or through the abdomen. Often, a General or Vascular surgeon may assist in the opening and exposure of the abdomen, after which the spinal surgeon completes the disc replacement.
The surgeon uses x-ray images to identify which discs need replacement. Once the discs are identified, they are gently removed from their place in the spine. The gap left by the removed disc is then cleaned and prepped, to accommodate the prosthetic disc.
Once the artificial discs are in place, the procedure is complete, and the surgeon can then proceed to close the surgical wound.
---
Spinal Disc Replacement in Orange County, San Bernardino County, Riverside County and Los Angeles County:
Spinal Disc Replacement in and near Anaheim
Spinal Disc Replacement in and near Colton
Spinal Disc Replacement in and near Corona
Spinal Disc Replacement in and near Garden Grove
Spinal Disc Replacement in and near Irwindale
Spinal Disc Replacement in and near La Mirada
Spinal Disc Replacement in and near Long Beach
Spinal Disc Replacement in and near Los Angeles
Spinal Disc Replacement in and near Ontario
Spinal Disc Replacement in and near Perris
Spinal Disc Replacement in and near Temecula
---
Contact Healthpointe Today!
Healthpointe offers comprehensive evaluations and treatments for all your neurosurgical and related needs. To talk to one of our doctors, please schedule an appointment today!