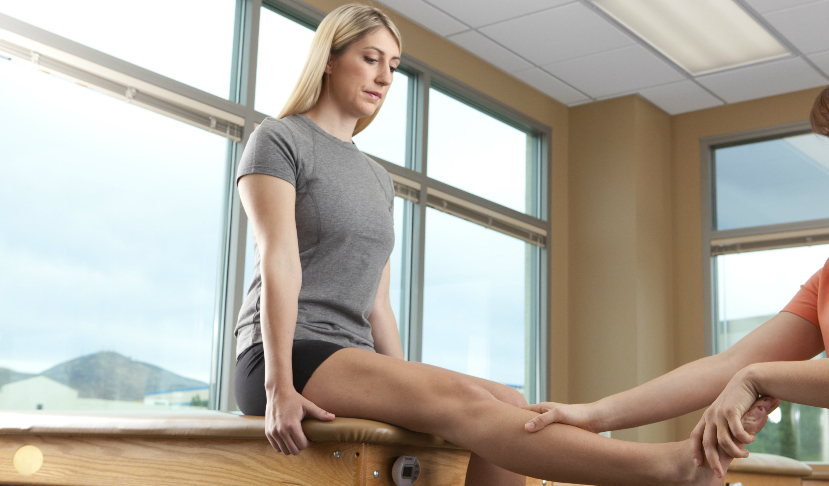 Osteochondral Lesions
An osteochondral lesion are damages to the talus (the bone under the ankle). Affected areas include the ankle bone and surrounding cartilage. An osteochondral lesion can be inflammation and irritation of the cartilage, bone cysts and tiny cracks in the bottom of the ankle joint.
Patients with osteochondral lesions experience pain and swelling, which can worsen if left untreated. If you develop symptoms of osteochondral lesions, your medical professional will have a wide range of treatments for you to choose, including medications and therapy.

---
Causes
An osteochondral lesion is caused by traumatic injuries from sports and activities, especially when the ankle receives extreme stress or pressure (i.e., ankle sprains/strains). Sometimes, when a person falls onto his or her ankle, surrounding tissue will crush the talus, resulting in tiny cracks in the bone or micro-tears or inflammation in the cartilage.
Other injuries to the talus are occur from repeated injures. When the talus area is weakened in a previous injury, but not torn or broken, the chances of experiencing a future lesion increase.

---
Symptoms
The symptoms of an osteochondral lesion present as pain, inflammation of the ankle, burning, "clicking" sounds, weakness, and stiffness. Usually, symptoms occur around the ankle, but pain may radiate toward the knee if the lesion is extreme. Some patients report a loose feeling in their foot. All symptoms of osteochondral lesion will progress if left untreated, and may develop into a more serious condition.

---
Treatments
An Osteochondral lesion is diagnosed through a physical examination, and radiographic or MRI studies. Once the diagnosis is made, your doctor will recommend rest, ice, compression, elevation, pain medications, and assistive devices such as crutches or a wheelchair.
Other options include physical therapy, non-steroidal anti-inflammatory medications, and anti-inflammatory injections. An arthroscopic surgery may be requested by the doctor to better evaluate the source and reattach torn tissue.

---
Osteochondral Lesions Relief in Orange County, San Bernardino County, Riverside County and Los Angeles County:
---
Contact Healthpointe Today!
HEALTHPOINTE offers comprehensive evaluations and treatments for all your orthopedic and related needs. To talk to one of our doctors, please schedule an appointment today!