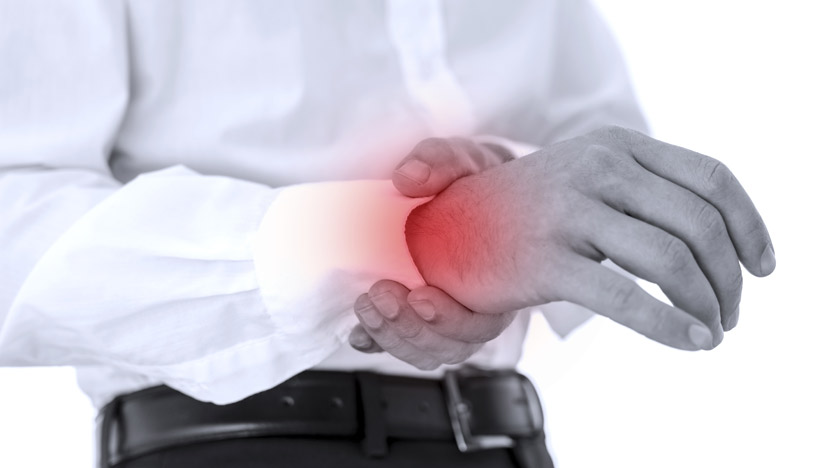 Stress Fracture
Stress fractures develop due to overuse, and can occur in any part of the bones in the body. The muscles that usually support the skeletal system can become weakened or fatigued over time due to too much applied pressure; when this happens, the stress that would normally be absorbed into the muscle is redirected to the bone, resulting in a crack.
Stress fractures are common among athletes, but can be easily prevented and treated by orthopedic professionals.

---
Causes
About half of all stress fractures occur from the leg down. This is because the legs and feet bear the most weight of all the parts of the body, and so receive the most stress. When a new activity is introduced to the body suddenly, with more force than normal, stress fractures are likely to occur. Additionally, wearing an ill-fitting shoe with little to no support increases your chances of developing a fracture.

---
Symptoms
The most obvious and common symptom of a stress fracture is pain. When you experience pain with performing the activities of daily living which normally caused no pain, you may have a fracture.
Females are at higher risks of experiencing a fracture due to their higher chances of developing osteoporosis, or the loss of bone mass. To diagnose a stress fracture, the doctor must find a tiny crack, which will appear on an x-ray.

---
Treatments
The most important way to treat a stress fracture is with rest. Doctors may also recommend that you supplement rest with ice, compression, and elevation. With a prescription, a patient can try non-steroidal anti-inflammatory medications, and/or physical therapy.
Shoe inserts and/or proper shoe fittings with or without orthotics are also extremely important in the treatment process, and to prevent the fracture from worsening. Start all new physical activities gradually, and consult your doctor before starting new workouts.

---
Healthpointe has top-of-the-line physicians and specialists who are trained to provide treatment for stress fractures, and the associated symptoms. Whether it is a sports injury, work-related incident, or simply that you stepped out of the wrong side of the bed, Healthpointe and its trained physicians are here to help you.

---
Stress Fracture Relief in Orange County, San Bernardino County, Riverside County and Los Angeles County:
---
Contact Healthpointe Today!
HEALTHPOINTE offers comprehensive evaluations and treatments for all your orthopedic and related needs. To talk to one of our doctors, please schedule an appointment today!