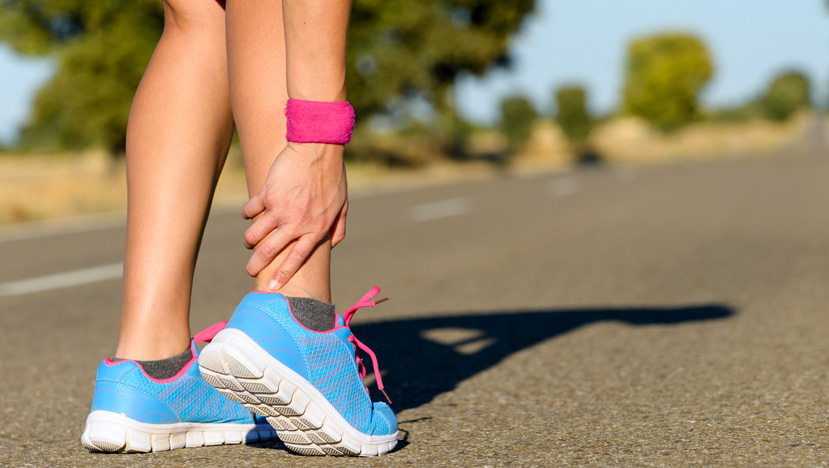 Foot and Ankle Pain
The ankle is the joint above the foot, consisting of the shin bones (tibia and fibula), and the talus (which rests above the heel bone). The foot, made of 26 bones and 33 joints, rests below the ankle, and is used by the body for movement and balance. Because of the body's major reliance on the ankle and foot to sustain balance, posture, and movement, special attention and care to this region is critical for preventing injuries.
Ankle and foot pain can develop from tears, fractures, and arthritis, as well as damage to the veins, nerves, and tissues in the surrounding joints. When a fracture or break occurs, surrounding ligaments and muscles must compensate for the lack of strength in the injured area, leading to tension, sprains, and/or worsening conditions. Common symptoms of all injuries include swelling, bruising, and shooting pain through the leg and knee.

---
Conditions
These are the most common conditions that affect the foot/ankle area:
---
General Causes
It is common for ankle and foot pain to develop gradually, especially with tears or strains, and worsen with overuse. Since the foot and ankle bear most of the body's weight, when a tear forms, it is easy for the surrounding tissues to weaken. However, fractures and breaks are sudden, caused by impactful forces traveling though the foot. Tendon pain can manifest itself as tendinitis, the inflammation of the tendon. Tendinosis is the damage of the tendon on a microscopic level, leading to weakness in the affected area.

---
Healthpointe has top-of-the-line physicians and specialists who are trained to provide treatment for ankle and foot pain and the associated symptoms.

---
Foot and Ankle Pain Treatment in Orange County, San Bernardino County, Riverside County and Los Angeles County:
---
Contact Healthpointe Today!
HEALTHPOINTE offers comprehensive evaluations and treatments for all your orthopedic and related needs. To talk to one of our doctors, please schedule an appointment today!