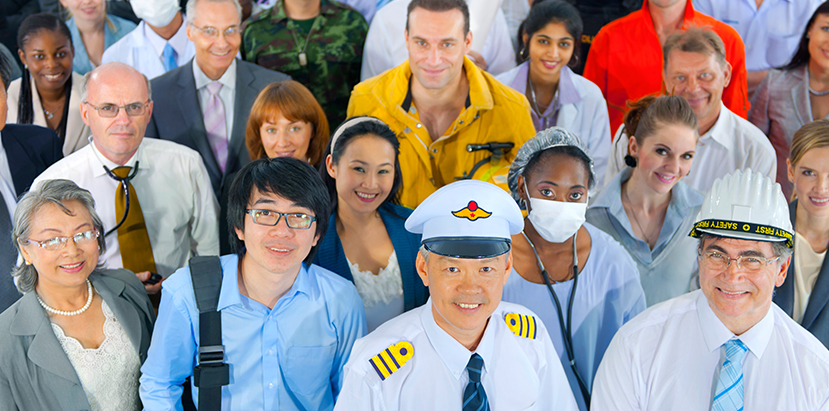 Occupational Medicine at Healthpointe
Healthpointe's Occupational Medicine Program provides comprehensive medical care for every employee experiencing a work-related injury or illness. Healthpointe promotes safety programs for all workers; the program provides preventative treatment as well as injury and illness management.
Our occupational division is on an extensive amount of Medical Provider Networks (MPN) for workers' compensation cases, Healthpointe is available to handle most types of injury, illness, and disability.
Encompassing Physical Therapy, Orthopedics, Neurosurgery, pain management, and more, Healthpointe handles workers' compensation cases with exceptional care in order to exceed the demands of the employer and get employees back to work.
---
Highlights and Services
High quality medical care monitored through active in-house utilization and quality assurance programs.
Immediate access to care for urgent medical needs with 24-hour coverage.
Swift turnaround of accurate, well-written reports and associated documentations by our qualified medical examiners to meet all personal, medical and legal purposes.
Medical treatments that cover workers' compensation injuries such as neurosurgery, orthopedics, occupational medicine, pain management, cranial/brain surgery, spine surgery and more.
---
Meeting Employer's Needs
Each of our facilities is comprehensively equipped to accommodate the spectrum of the employer's needs, including D.M.V. physicals, D.O.T. drug screens, breath / alcohol testing, and 24-hour medical availability. In addition, each facility offers convenient in-house services such as on-site dispensing of medication, on-site x-rays, and transportation services. In addition we provide a web portal for our clients to view status reports, doctor's first reports, and drug screens and physical results. Our service network provides continuity of care, prompt diagnosis, and the efficiency of an inclusive treatment system.

---
Our Doctors
Healthpointe's Qualified Medical Examiners (Q.M.E.) are certified by the Division of Workers' Compensation Medical Unit to accurately evaluate work injury claims as well as complete medical-legal reports.

---
Referrals
We welcome all occupational medicine referrals. Each of our clients benefits from our comprehensive approach to medicine, led by our extensive physician network. We pride ourselves on providing high quality care, and we actively cultivate long-term working relationships with our clients.

---
Occupational Medicine in Orange County, San Bernardino County, Riverside County and Los Angeles County:
---
Contact Healthpointe Today!
HEALTHPOINTE offers comprehensive evaluations and treatments for all your occupational medicine and related needs. To talk to one of our doctors, please schedule an appointment today!