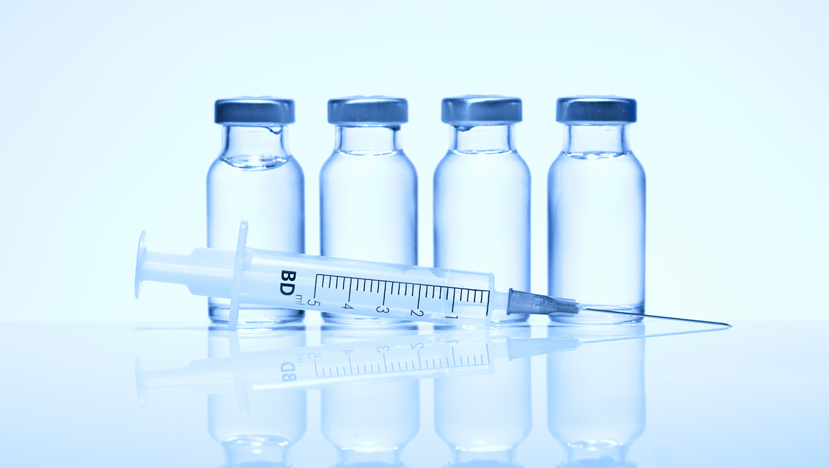 Supartz: Drug-Free Pain Relief for Osteoarthritis
Supartz Joint Fluid Therapy (JFT) is an FDA approved injectable treatment for osteoarthritis when simple analgesics don't seem to work in relieving the pain caused by this condition.
The use of viscosupplements for the relief of osteoarthritis pain was approved by the FDA in 2001 and is backed by decades of research dating back to the 1970s. Osteoarthritis causes the degradation of the synovial fluid found naturally in the body. The clear solution is injected into the knee joint to supplement the synovial fluid and lubricate the joint for longer-lasting drug-free pain relief. This viscosupplement contains hyaluronic acid which acts like a cushion for your knee joint.
---
Breaking the Cycle of Pain
Osteoarthritis (OA) is a degenerative joint disease that can become progressively worse and eventually prevent people afflicted with this disease from performing even the simplest everyday activities.
In the case of knee osteoarthritis, the hyaluronic acid found in the knee joint's synovial fluid is broken down making it less effective in lubricating the knee joint. This can cause an inflammation that triggers the pain receptors even during normal movement like standing up, sitting down, or walking.
When people are in pain, they tend to limit movement in the affected area. This lack of movement causes the synovial fluid to break down even further, and as the synovial fluid continues to deteriorate, the pain gets progressively worse and becomes unresponsive to pain medications.
Supartz is a viscosupplement that replaces the lost hyaluronic acid in the synovial fluid which lubricates the knee joint. Lubrication reduces the inflammation that causes pain and allows knee osteoarthritis patients to move more freely with less pain.
When the patient is able to move and perform simple exercises, the body produces more synovial fluid naturally which relieves the pain and delays the degeneration caused by osteoarthritis.
Healthpointe is affiliated with clinical laboratories that can perform sophisticated immunologic testing needed in rheumatologic evaluation, and we have an active physiotherapy/physical therapy department that complements the practice of rheumatology.
---
Supartz Therapy Procedure
Receiving viscosupplement injections alone won't help in the treatment of knee osteoarthritis. This process must be supplemented by physical therapy and exercise in order to help synovial fluid regeneration. It is recommended that patients receive weekly injections for five weeks; however, some patients are able to find relief after just three sessions.
The process of receiving the injections is quite simple. First, the doctor uses a local anesthetic to numb the injection site. Next, if it is necessary, the doctor uses a syringe to extract the existing synovial fluid from the knee joint. This process is called arthrocentesis. When all the fluid is removed, the doctor then uses ultrasound guidance to find the right spot to inject the Supartz solution.
After receiving the injections, the patient is referred to a physical therapist. Physical therapy sessions for this type of condition include pain reduction, massage, and exercise.
The pain caused by osteoarthritis can be quite debilitating, especially if the condition is left untreated. People suffering from knee osteoarthritis find it hard even to move once the condition has progressed.
When simple analgesics are not enough to relieve or even reduce the pain and discomfort, ask your doctor about Supartz Joint Fluid Therapy and how it can help you find relief.
---
Supartz Joint Fluid Therapy in Orange County, San Bernardino County, Riverside County and Los Angeles County:
Supartz Joint Fluid Therapy in and near Anaheim
Supartz Joint Fluid Therapy in and near Colton
Supartz Joint Fluid Therapy in and near Corona
Supartz Joint Fluid Therapy in and near Garden Grove
Supartz Joint Fluid Therapy in and near Irwindale
Supartz Joint Fluid Therapy in and near La Mirada
Supartz Joint Fluid Therapy in and near Long Beach
Supartz Joint Fluid Therapy in and near Los Angeles
Supartz Joint Fluid Therapy in and near Ontario
Supartz Joint Fluid Therapy in and near Perris
Supartz Joint Fluid Therapy in and near Temecula
---
Contact Healthpointe Today!
HEALTHPOINTE offers comprehensive evaluations and treatments for all your medical and related needs. To talk to one of our doctors, please schedule an appointment today!