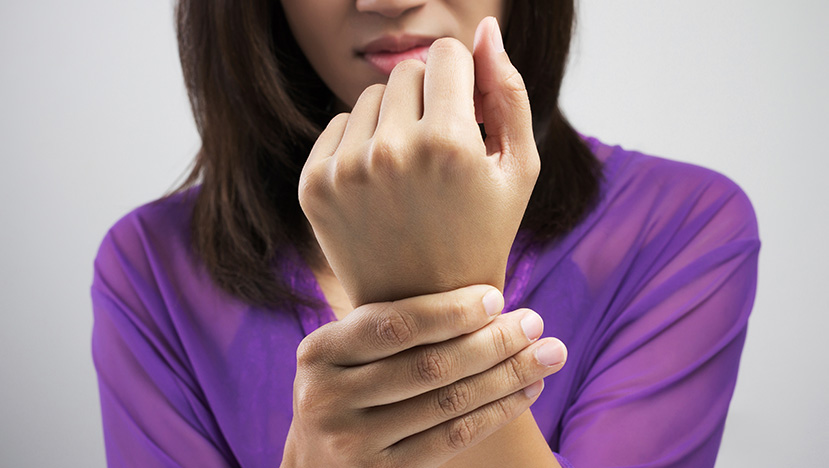 Hand and Wrist Pain
The hand and the wrist work in conjunction to allow for fluid movement and provide the important ability to grab objects. The fingers contain numerous nerve endings and provide extensive sensory feedback to the brain. Hands and wrists play an important role in everything from daily interactions such as grabbing objects, playing sports, and writing, to specialized functions including sign language, and body language and much more. For these reasons it is very important to take proper care of your hands and wrists and ensure that they are functioning at peak performance.
Both the hands and wrists are susceptible to various injuries, conditions, and diseases. People dealing with hand or wrist issues often experience pain, discomfort, limitations in their range of motion, restricted movement in their tendons and muscles. Although hand and wrist injuries may be temporary, they can often require, or benefit greatly from, surgery.
---
Conditions
Common hand and wrist conditions include:
---
General Causes
Hand and wrist pain is often caused by the repetitive motions of everyday tasks such as typing, writing, playing sports, or exercise. Impact injuries can cause sprains, strains, and fractures throughout the wrist and hand and may be painful but difficult to detect.
Aging also plays a factor as it can increase the likelihood of diseases and conditions including arthritis, cysts, and carpel tunnel syndrome, all of which can have adverse effects on the hands and wrists. There are numerous diseases and conditions that can cause considerable hand and wrist damage; any hand or wrist injuries should be examined by a doctor to determine whether further treatment is necessary.
---
Healthpointe has top-of-the-line hand and wrist surgeons who are trained to provide treatment for hand pain and associated symptoms.
---
Hand and Wrist Treatment in Orange County, San Bernardino County, Riverside County and Los Angeles County:
---
Contact Healthpointe Today!
HEALTHPOINTE offers comprehensive evaluations and treatments for all your orthopedic and related needs. To talk to one of our doctors, please schedule an appointment today!