Healthpointe Welcomes Dr. Carlos Rosario, M.D., to the Medical Team
Healthpointe's newest doctor, Carlos Rosario, M.D., joins the team with an intensive background in neurology and anatomy. Having acted as both a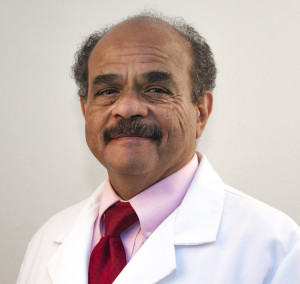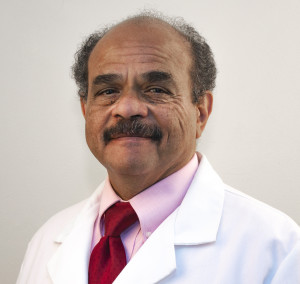 scholar and professor of neuroscience, Dr. Rosario's significant experience in both neurology and pain management will ensure that patients are getting the highest quality of care at Healthpointe facilities in Colton, Long Beach, Los Angeles, Ontario, Perris, and Temecula.
Many physical ailments can be attributed to neurological issues. An evaluation by a neurologist can possibly identify the root of chronic pain. With Dr. Rosario's assistance, patients will be able to develop a treatment plan that addresses their pain and aims to get them through it as smoothly as possible.
Neurology is the medical practice of evaluating and treating all categories of disease or impaired function related to both the peripheral and central nervous system.
Common neurological conditions include:
Strokes
Neuropathy
Migraines
Dementia
Post-Concussion Syndrome
Seizures
Parkinson's disease
Aneurysm
Sleep disorders
Brain tumors
Syncope
Spinal disc diseases
Neurological symptoms vary and can include pain, numbness, mental confusion, headaches, and dizziness, all of which can significantly impact patients and their activities of daily living. At Healthpointe, the neurologists utilize physiological principles and an understanding of human anatomy to best identify and treat the affected areas.
Dr. Rosario's career in neurology and pain management began in St. Louis, Missouri, where he graduated from St. Louis University with his Bachelor's Degree in Biology in 1975. From there, he went on to Mayo Medical School in Rochester, Minnesota, where he acquired his Doctorate of Medicine. Following an internship in surgery at the Cleveland Clinic in Cleveland, Ohio, Dr. Rosario started his residency in neurology at Case Western Reserve University from 1980 to 1982. From that point onward, his main medical focus has been basic science, which he pursued at Harvard and the Karolinksa Institutet in Stockholm, Sweden.
"We are pleased to have Dr. Rosario on our staff and look forward to working closely with him towards improving our patients' quality of life," says Healthpointe's Medical Director, Dr. Ismael Silva. "I am certain that his vast experience in neurological science will prove to be an asset to our medical faculty."
Dr. Rosario has spent many years working towards a better understanding of neurophysiology, including pain. From his research fellowship in neurophysiology in 1984 to today, Dr. Rosario's plethora of practice and understanding of treating pain will be best applied to patients seeking treatment with Healthpointe.
For more information about a neurological consultation, or for more background on Dr. Rosario, don't wait! Make an appointment today or call (888) 824-5580.