Back Office Medical Assistant
Healthpointe is a leading multidisciplinary healthcare organization that offers a full range of medical services in practice locations throughout Southern California (Los Angeles County, Orange County, San Bernardino County and Riverside County). Our specialty services include but are not limited to orthopedic care, occupational medicine, acupuncture, chiropractic care, physical therapy, weight management, sports medicine, and more.  Leading our organization is a dynamic team of healthcare professionals who continually strive to be at the forefront of medical innovation and healthcare service delivery.
We are currently seeking a bright, detailed oriented and highly motivated individual for an Occupational Medicine and Orthopedic office in the Back Office Medical Assistant role. We need someone who is a friendly team player that can work well under pressure. You must have excellent written and verbal communication skills in English and Spanish.
A Medical Assistant will rely on instructions and pre-established guidelines and work under direct or indirect supervision. They will perform any combination of daily clerical duties in accordance with Healthpointe policies and procedures and applicable regulations.
• Greets patients and visitors and directs them accordingly.
• Obtains authorization as needed to process patients for services needed.
• Admits patients into Chartbase in accordance with client company protocols.
• Explains all required paperwork and forms to patients and ensures proper completion of all paperwork.
• Answers incoming telephone lines in accordance with company procedures and directs the caller accordingly.
• Checks out patients either via computer system according to procedure and distributes records according to the Employer's protocols.
• Dispense medications accordingly.
• Files paperwork, medical records and correspondence according to defined company procedure.
• Dissemination of all paperwork to outside parties including non-injury paperwork, custody and control forms.
• Assists in processing patient referrals as required.
• Follows HIPAA guidelines and safety rules as outlined in training received.
• Attends center staff meetings.
• Participates in ongoing training.
• Performs other duties, as assigned
Must have basic computer skills with advanced telephone skills.
Must be reliable, honest, dependable, and PUNCTUAL
Must be able to demonstrate and portray a high level of professionalism
Must be knowledgeable with medical terminology
Take initiative and work with little or no supervision
Must be able to multi-task
Must assess organizational skills
Familiarity with most major insurances: PPO, Medicare, and experience working with Work Comp.
Strong concise verbal and written communication skill set
Ability to interact with physicians, co- workers, and demanding patients
Competitive compensation based on skills and experience.
Excellent medical/dental and vision coverage.
Flexible Benefits – choose what you like, ignore the rest.
Sick time.
Holiday pay.
Vacation time.
Please, no phone calls about this position.
Before you submit your resume:
1. Please be sure that your resume is free of any errors.
2. Please have your work/business references listed. Family members are not acceptable.
3. Minimum of one year experience in a fast-paced office is required. We need a candidate that can catch on quickly.
4. You must have the ability to take constructive criticism and work well with co-workers.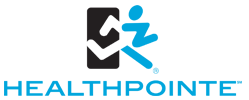 5584 N. Paramount Blvd #100, Long Beach, CA, 90805, United States