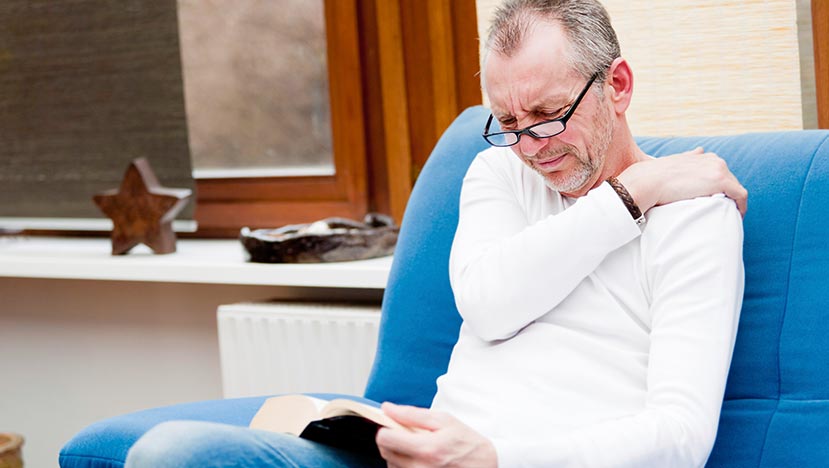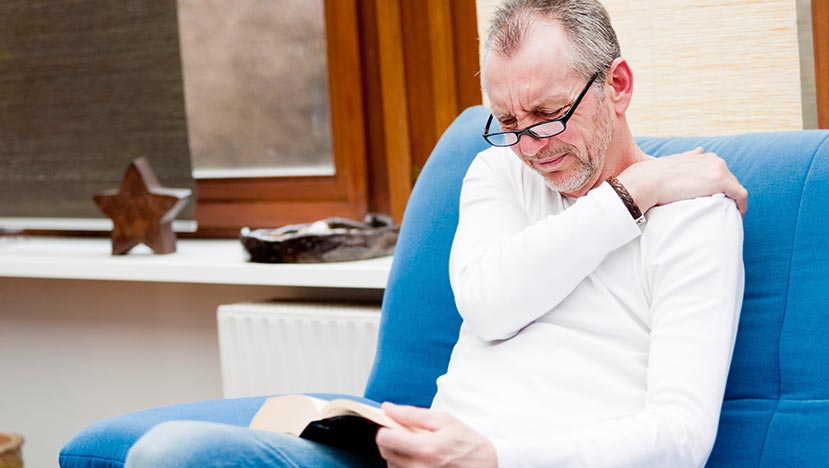 Osteoartritis o Enfermedad Articular Degenerativa
La osteoartritis (también conocida como enfermedad articular degenerativa de la columna vertebral) se caracteriza clínicamente como un cambio degenerativo y, a veces, hipertrófico (que es una ampliación o sobrecrecimiento de una parte del cuerpo o órgano interno) en el cartílago (o hueso) de una o más articulaciones. En otras palabras, es el desgaste progresivo del cartílago, lo que estrecha y distorsiona el espacio articular.
Esto puede afectar a cualquier parte del cartílago en la columna cervical, columna lumbar, hombros, mano/muñeca, cadera y rodillas. Esta es una condición excepcionalmente común ya que afecta a millones de personas en todo el mundo. Las mujeres son más susceptibles a padecer esta condición en comparación con los hombres.
---
Causas
La Enfermedad Articular Degenerativa es causada principalmente por el proceso natural de envejecimiento. El riesgo de sufrir esta condición aumenta con la edad, ya que el cartílago entre los huesos se desgasta. Debido a que la amortiguación se deteriora, los huesos comienzan a rallarse unos contra otros, causando dolor en la(s) área(s) afectada(s).
Otras razones que pueden aumentar el riesgo a padecer de una enfermedad articular degenerativa incluyen obesidad, diabetes, fumar y anomalías/deformidades óseas hereditarias. Las carreras que implican trabajo laboral tareas que ejerecen y estresan las articulaciones o la columna vertebral también pueden ser un factor de riesgo que contribuye a la osteoartritis, incluidas las lesiones Traumáticas que afectan las articulaciones/columna vertebral.
---
Síntomas
Cada articulación de su cuerpo puede verse afectada por una enfermedad articular degenerativa. Como resultado de la osteoartritis, inicialmente puede padecer rigidez y dolor alrededor de las articulaciones de las manos, rodillas, tobillos y pies. A medida que avanza, las articulaciones pueden inflamarse causando pérdida de movimiento. A veces, la deformidad se produce a medida que el desgaste continúa de una manera menos uniforme.
Otros síntomas de la enfermedad articular degenerativa incluyen:
Dolor (Agudo o Crónico) con movimiento o en reposo
Sensibilidad y hormigueo
Hinchazón o calentamiento de una articulación
Aunque todas las personas que envejecen desarrollarán algún tipo de degeneración de las articulaciones, en ocasiones no es necesariamente sintomática o dolorosa.

---
Tratamiento
El tratamiento varía dependiendo de la severidad. Desafortunadamente, no existe una cura para esta condición, pero una gran cantidad de médicos, especialmente los de Healthpointe, pueden ayudar a los pacientes recomendando tratamientos para reducir el dolor y mantener el movimiento de las articulaciones. Dichos tratamientos incluyen medicamentos para el dolor, inyecciones (como las inyecciones de líquido de la articulación de Supartz), terapia física y aparatos de ortodoncia. En algunos casos graves, se puede recomendar cirugía, como la sustitución de la articulación o la fusión. Otras opciones de tratamiento incluyen la administración de medicamentos conservadores del cartílago, remedios biológicos y medicamentos para el crecimiento del cartílago.
Healthpointe has top-of-the-line physicians and surgeons who are trained to provide treatment for back pain and its associated symptoms.

---
Tratamiento de la osteoartritis en el condado de Orange, el condado de San Bernardino, el condado de Riverside y el condado de Los Ángeles:
---
¡Póngase en contacto con Healthpointe hoy!
HEALTHPOINTE ofrece evaluaciones y tratamientos integrales para todas sus necesidades ortopédicas y relacionadas. Para hablar con uno de nuestros médicos, programe una cita hoy.